News From Abroad! Juan Pablo Maldonado – ICES, France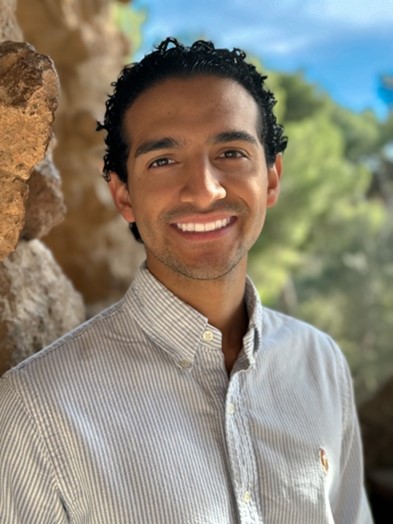 "I will never regret having taken the leap of learning another language at the next level and for that, I am eternally grateful to my teachers and the department."
Hello everyone! My name is Juan Pablo Maldonado. I am currently a senior here at UCCS as a student of Biomedical Sciences but just as importantly, I also have taken part within the Languages Department for some time as a tutor and now as a French Language student.
This semester (sadly, my last one) I have decided to embark on the opportunity of a lifetime: studying abroad in France! UCCS, along with the Department of Languages and Cultures have helped me out immensely through the process of building my own path within my own language-learning and cultural studies as well.
It has been a month since my departure from the U.S. and so far, my experience has been of course, incredible, but most of all, eye-opening. Having been given the chance and all of this time to spend amongst others that differ so much from us at home has been one of the best decisions I have taken. This ranges from getting up every morning and ordering breakfast in a different language, to learning about French businesses and the formation process students take to be successful here. In addition to surrounding myself by French culture, I have also gotten the chance to get to know other students from around the world such as Spain, Turkey, Russia, Poland and Romania; to name a few. In every day there awaits something exciting but most importantly: extraordinary.
The transition of course, has not been the easiest nor seamless whatsoever, but like with anything else, things have a tendency to fall in place. To help me, I like to remember a saying, originally in Spanish, that says: "One can become used to anything but being hungry" which is what I try to remember when going through uncomfortable situations. With this, I encourage you, even if at the moment it is a distant desire of yours to experience to go abroad, to go to that info session, to go talk to your language teacher about it (they themselves have experienced it!), to do some research and look into what might interest you!
Like I know many of you do, I also take a huge interest and pay its deserved importance to cultural exchange and personal development outside of the classroom, whether it is remembering formulas or what sometimes may seem like a thousand verbal tenses. I will never regret having taken the leap of learning another language at the next level and for that, I am eternally grateful to my teachers and the department. I could not have done it without their help! I wish you all great luck this semester and hope you consider taking that trip you always wanted.
Juan Pablo
jmaldona@uccs.edu