Welcome to the Department of Languages and Cultures
Fostering cross-cultural understanding
The UCCS Department of Languages and Cultures is dedicated to fostering cross-cultural understanding. By its nature, our department is international and transcultural – we live through diversity. Our classes are inclusive and offer a learning environment that counters racism. Studying another language and culture teaches us to respect and better understand those who have a different perspective on the world. It enriches our own lives and serves us both abroad and within our own country. Now more than ever, it can contribute to our society's work toward racial justice, among other challenges. Join us for a few courses, a Minor, a Major (in Spanish), or an Interdisciplinary Studies Major, and broaden your understanding of the world through language and culture. Click on the Programs tab for more information.
Contact Us
Languages and Cultures Department
(719) 255-3563
Location: DWIR 249
Fax: (719) 255-3563
Core Values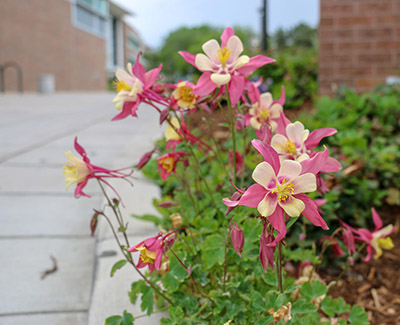 By integrating second-language acquisition with a culture-based communicative approach, the faculty of the Department of Languages and Cultures is committed to providing students with academically rigorous, life enriching experiences that advance knowledge in a spirit of discovery through theory-based cultural exploration and analysis. These goals contribute and reflect the campus´ mission and goals regarding diversity, global outreach, awareness and understanding. The objective of the Department is to provide students with the linguistic and intellectual bases and structures necessary for critically assessing and living in the pluridisciplinary, multicultural and global environment of the modern world.
We aim at providing students with an excellent education in an environment that stimulates their intellect and awakens their interest in the human spirit. At the core of our mission is facilitating the tools that will allow our students to grow into aware, fulfilled members of our global society.